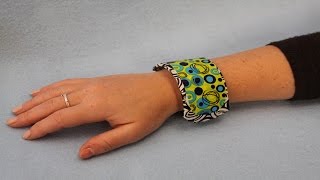 PLAY AUDIO
VIDEO:
Description:
How To Make An End Of The Roll Cuff - Part 1 | Sophie's Worl, In the first of this two part video, Sophie works with her friends Liam and Frankie to create a Super Hero Cuff out of the inside of a duct tape roll.

Stay tuned for Part 2 on Friday.

Materials you might need:
Duct Tape: http://www.tapeplanet.com/?Click=1206..